We understand your requirement and provide quality works.

Ahead of the Curve
Innovative IT solutions that improves productivity, operational efficiency, and business performance.

Deployment
Certified experts in various field to ensure reliable and efficient configuration and installation.

Exceptional Team
Enthusiastic and competent team that works in partnership with leading global tech

Time is of the Essence

When time is not on your side, we are. Our teams are always prepared to serve you.
We will work with you to assess your existing infrastructure, establish a clear design and develop a solution that is tailored to your requirements.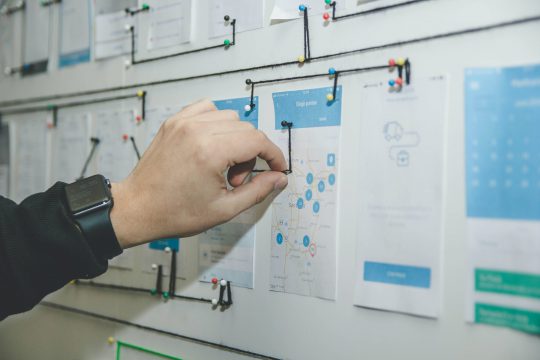 Through us, you can get what you need, when and where you need them. We are partners to many world's leading brand-name hardware manufacturers and software developers.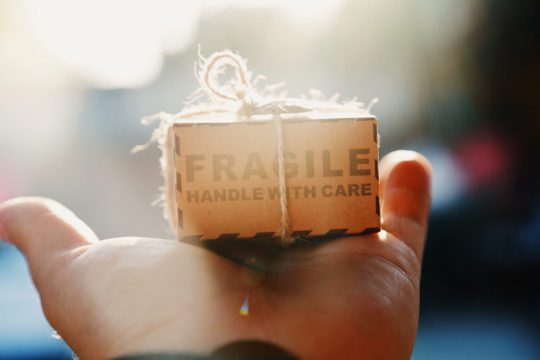 Leverage on our resources and expertise to ensure reliable and efficient complete deployment of your assets.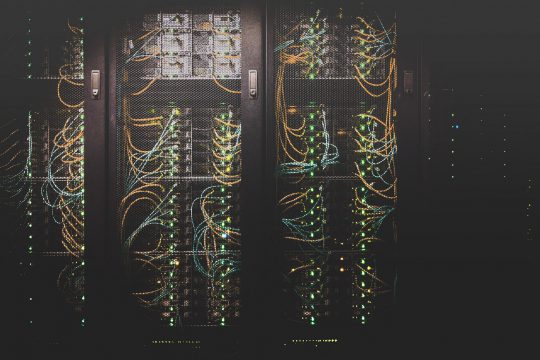 Our Industry-standard certified technicians aim to provide the highest level of maintenance & support to ensure equipment downtime is a thing of the past.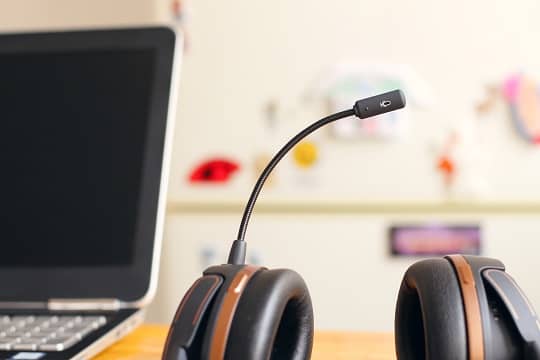 KOHLER Uninterruptible Power is a driving force within the power protection industry offering pioneering product technology, service excellence and global reach. The first company to introduce modular UPS and transformerless technology to the market. Also, Kohler generator has gain wide references which includes Singapore, Malaysia, Indonesia, Vietnam, Cambodia, Laos, Philippines, Korea and Brunei.

OSCILLOQUARTZ are pioneers of network synchronization technology for almost 70 years, their innovative solutions assist enterprise organizations, governmental institutions and mobile network operators to overcome major challenges, whether that be meeting stringent requirements for frequency and phase synchronization or addressing urgent footprint, power consumption and sky view limitations.

Fortinet secures the largest enterprise, service provider, and government organizations around the world. Fortinet empowers its customers with intelligent, seamless protection across the expanding attack surface and the power to take on ever-increasing performance requirements of the borderless network—today and into the future. Only the Fortinet Security Fabric architecture can deliver security without compromise to address the most critical security challenges, whether in networked, application, cloud, or mobile environments. Fortinet ranks number one in the most security appliances shipped worldwide and more than 450,000 customers trust Fortinet to protect their businesses.
Anritsu business expansion has occurred chiefly in the information and communication field. The company's flagship measuring instrument business provides products and services indispensable to the development, manufacture and maintenance of a range of communication systems. In addition, Anritsu technologies have incorporated into a range of products in other fields, such as IP network equipment and inspection equipment for food and pharmaceutical products. Anritsu will continue to contribute to the realization of a safe, secure and comfortable society. "At the Anritsu Group, we strive to create new value that will contribute to a safer, healthier, more secure, and more prosperous society."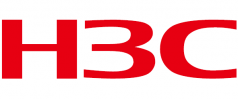 "Shaping the Digital Future for a Better Life". H3C aims to drive the development of the digital economy, and together with customers and partners, to create a better life for all to enjoy. As a world-leading Digital Solutions provider, H3C is committed to becoming our customers' most trustworthy partner for their business innovation and digital transformation.

CommScope pushes the boundaries of communications technology to create the world's most advanced networks. Across the globe, CommScope are redefining connectivity and driving the innovation that will meet the needs of what's next. In 2019, CommScope acquired ARRIS and RUCKUS, this combination created a communications company with unmatched breadth, depth and capabilities.

Transition Networks products are deployed globally in 67 of the Fortune 100 companies. Our customers depend on our products and our people to reliably and affordably transition their networks to new technologies. They bring to market technologies that modernize your existing network infrastructure with new solutions for fiber optics, Ethernet, physical layer, Power-over-Ethernet (PoE), hardened equipment, switching, and Carrier Ethernet. Through 30 years of delivering quality solutions, Transition Networks continue to evolve products and improve service for customers.

On September 7, 2016, Dell and EMC joined forces in the largest technology merger in history to become Dell Technologies. Dell Technologies unites seven technology leaders – Dell, Dell EMC, Pivotal, RSA, Secureworks, Virtustream and VMware – in one company with the power to drive digital transformation and generate real results every day for the customers and people who partner with us. Human progress is a journey, one we believe should be traveled together. Whether you know our journey well, or you're just beginning yours, we're honored to embark upon it with you.

Founded in 1995. Austin Hughes is a design and manufacturing group that offers a broad range of solutions based around 19-inch Rack-mounted technology. These solutions include InfraSolution® SmartCard access control & monitoring for global branded racks, InfraPower® intelligent kWh power management, InfraCool® intelligent airflow management, InfraGuard rack environmental sensor system, CyberView™ dedicated KVM switch & rackmount display and UltraView professional LCD screen.

Preciso Technology, established in June 2018, aims to meet the growing demands of highly accurate clocks for Telecom synchronization, Master Clock, Digital Clock & Analog Clock System for other sectors. They are the distributor in Malaysia for Oscilloquartz of Switzerland, an ADVA Optical Networking Company, a world leading supplier of Synchronization Products for modern Telecommunication Network & distributor and Gorgy Timing of France, an Europe's leading manufacturer of timing distribution systems.
Headed by an experienced management team and staffed by over 200 qualified IT professionals, CTC Global Singapore supports organisations throughout Singapore with integrated IT solutions expertise in Big Data Analytics, Cloud computing, Enterprise Mobility, Network, Virtualisation and containers, Security, Hyper-converged infrastructure, Middleware & IOT, Client Computing, Data Management, Information Life Cycle Management & Infrastructure Management.
AFL provides industry-leading solutions, products and services to the energy, service provider, enterprise and industrial markets as well as a number of emerging markets. AFL's service portfolio includes market-leading positions with the foremost communications companies supporting central office, outside plant, wireless and enterprise applications. Whether you need to build or upgrade a network or apply the latest fiber optic technology, AFL connects you with the solutions that fit your every need.
A digital imaging pioneer and industry leader, Digital Projection manufactures an extensive and expanding line of ultra high-performance 3-chip and single-chip DLP® projection systems. These projectors are the reference standard for demanding applications such as large-venue, live-event staging, education, medical and scientific research, command and control, digital cinema, commercial entertainment, houses of worship and elite home cinema. Multiple company accolades include two Emmy® Awards for Outstanding Achievement in Engineering Development by the Academy of Television Arts and Sciences. Digital Projection remains the first and only projector manufacturer to win the coveted award.

Sophos evolves to meet every new challenge, protecting more than 400,000 organizations of all sizes in more than 150 countries from today's most advanced cyber threats. Powered by SophosLabs, a cloud-native and AI-enhanced solutions are able to adapt and evolve to secure endpoints and networks against never-before-seen cybercriminal tactics and techniques. Our products allow you to secure every endpoint of your network, from laptops to virtual desktops and servers, to web and email traffic and mobile devices. What's more, securing these devices is made possible through products that fit your precise needs. We ensure your network's security by providing the one thing no one else can: Simplicity.
Microsoft Corporation develops, licenses, and supports a range of software products, services and devices. The Company's segments include Productivity and Business Processes, Intelligent Cloud and More Personal Computing. Microsoft enables digital transformation for the era of an intelligent cloud and an intelligent edge. Its mission is to empower every person and organization to achieve more.

Schneider Electric are leading the digital transformation of energy management and automation. Through combination of world-leading technologies, real time automation, software and services into integrated solutions, they make it possible for IoT-enabled solutions to seamlessly connect, collect, analyze and act on data in real-time delivering enhanced safety, efficiency, reliability, and sustainability.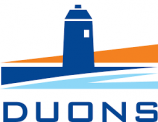 Duons is a French-owned company with a global presence. Duons offers outstanding products and service as a telecommunications integrator and technology support partner. Clientele have included major telecommunications companies such as Vodafone, Orange, 02, T-Mobile and OPT.To this day, Duons provides critical repairs and support for the national telephony network as well as offering a range of other products and services for government bodies, corporations, SMEs and end-users.
As a leader in infrastructure products and services for data networks and electrical power applications, Panduit helps you create connectivity solutions that give you the ability to become more productive and adaptable across your organization. Panduit's industrial electrical and network infrastructure ensures smart, scalable, and efficient connectivity solutions across the enterprise to help you compete and succeed in a constantly evolving global marketplace.

CyberArk is the global leader in privileged access management, a critical layer of IT security to protect data, infrastructure and assets across the enterprise, in the cloud and throughout the DevOps pipeline. CyberArk delivers the industry's most complete solution to reduce the risk created by privileged credentials and secrets. The company is trusted by the world's leading organizations, including more than 50 percent of the Fortune 500, to protect against external attackers and malicious insiders.

As the world's leading provider of PBX System designed for SME and an innovator of Unified Communications (UC) solutions, Yeastar modernizes mission-critical communication systems for customers and provides new levels of performance and competitiveness. Yeastar solutions has provided to over 200,000 customers in more than 100 countries. Yeastar understands communication requirements of customers and the value of a robust, easy-to-own, easy-to-manage, and adaptable UC PBX cannot be underestimated.

The Accellion enterprise content firewall prevents data breaches and compliance violations from third party cyber risk. By consolidating security across third party communication channels, the Accellion content firewall simplifies complex infrastructure and reduces costs, while improving the user experience. When employees click the Accellion button, they know it's the safe, secure way to share sensitive information with the outside world.

NIKOMAX offers quality network solutions from Structured Cabling System (SCS) to networking components and equipment, launched in Russia in 2003. Later, expanded to Taiwan, Singapore and Hungary. NIKOMAX comprises a full range of quality copper and fiber optic products that support all of today's network infrastructure with a R&D team that has more than 15 years of experience dealing with network infrastructure solutions.
Arista Networks is an industry leader in cognitive cloud networking solutions for large data center and campus environments. Arista's award-winning platforms, ranging in Ethernet speeds from 10 to 400 gigabits per second, deliver availability, agility, automation analytics, and security through CloudVision® and Arista EOS®, an advanced network operating system.
There are too many of them, but here are some…

Let us know what you need and we'll get back to you shortly.
Unit 5, 2nd Floor, Bangunan Majid Mohamad, Spg 235-7, Jalan Pasar Bahru, Kg Kiarong, Bandar Seri Begawan BE1318, Negara Brunei Darussalam.
+673-2455 178
+673-2455 278